Our History

Georgia Gymnastics Academy (GGA) opened its doors in Lawrenceville, GA in September of 1987. The following year, we opened our facility in Suwanee, GA. In 2021, the Lawrenceville program was consolidated into our Suwanee facility. In our Suwanee facility, we have state-of-the-art equipment, and we offer professional gymnastics instruction for preschool, kindergarten/1st grade, novice I & II, intermediate, and advanced students. Our competitive teams participate in USA and AAU meets and consistently place at the top in State Championships. In addition to our team successes, our gymnasts regularly qualify for Regional and National competitions. Many of our competitive gymnasts have also received athletic scholarships to top universities & colleges.
Our Mission

GGA's mission is to develop happy, healthy, responsible children in a safe environment. We endeavor to do this with strong focuses on helping children to develop self-esteem, building a healthy body and mind, and to enjoy learning, mastering and refining their skills.
Our Values

Respect & Trust Respect for others is paramount in GGA's programs. Trust is the framework through which we all strive to reach our goals: trust in each other, trust in ourselves, trust in our ability to teach and motivate children. Teamwork Putting aside our individual differences in favor of working together to accomplish our common mission. Communication Communication must be open, sincere and positive. Listening is fundamental to good communication. Growth Personal and professional growth fosters creativity, resourcefulness, and an atmosphere for constant improvement. Change is essential for GGA's programs to continue in the excellence that has characterized our past and that our customers have come to expect.
GGA Co-founders & Managing Partner
Jenette Samoray
President/Treasurer/Managing Partner/Co-Founder
Jenette's love for the sport of gymnastics goes back to 1977, when her daughter Kelli began taking lessons.  Jenette, along with her partners, Jeanne and Sharon, started GGA in 1987 when their daughters were competing in Class I (level 10).  Jenette has a background in finance with a fifteen year career as a financial officer with SouthTrust Bank.  In August of 1997, Jenette retired from her banking career to take over full time management of GGA.
In addition to Kelli, who has twin daughters and has coached teams at GGA Lawrenceville, Jenette has a son, Chris who has two daughters and is a Gwinnett County Police Officer with Gwinnett Tech.  Jenette's hobbies are reading, gardening with husband David and spoiling her grand-daughters. Jenette currently lives in Dahlonega, with her husband, David.
Jeanne Solomon
Vice President/Co-Founder
Jeanne
 is 
a
co-founder and co-owner since GGA's inception in 1987.  Her involvement in the sport of gymnastics goes back to 1980 as the parent of a competitive gymnast, a parents club member, and she is a past president of the GGA Parents Club.
Jeanne has many varied interests and has been active in several volunteer activities in Putnam and Clarke counties, in North Carolina and in Virginia.  She is an avid nature-lover, birdwatcher and a Master Gardener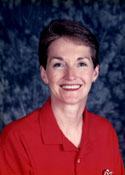 Sharon McNair
Secretary/Co-Founder
Sharon became involved in the sport of gymnastics with the interest of her daughter, Melissa, who first competed in St. Louis, Missouri, and then in Georgia when the family moved here in 1984.
She has a Master of Science in Gerontology and has recently retired from her position of Administrator of a retirement community in Lilburn. 
Sharon & her husband, John, have two daughters, one son, and two grandchildren. They have recently relocated to S. Africa for retirement.
Sharon enjoys reading, cross stitch, and playing bridge and golf.
World Bodybuilding Federation – Wikipedia
test cyp cycle
Bodybuilding With Diabetes